Also known as: Pink Mosque, Nasir al Mulk Mosque, Masjid Nasir al Mulk
Nasir ol-Molk Mosque or Pink Mosque has been erected in Shiraz by order of a dignitary of Qajar dynasty (1796-1925 A.D.)
The construction started in 1839 and completed in 1851.You will comprehend the philosophy of this 12 years of time, when you step inside the mosque.
There is no blank part or untouched corner in this mosque. You will enjoy muqarnas works and colored tiles on verandas, minarets, facades and entrances.
The Shabestan is the most amazing corner of this beautiful structure. It is fascinating in the rush of sunlight passing through stained glasses, reflecting on the floor. To enjoy such an amazing view you must be there during morning time.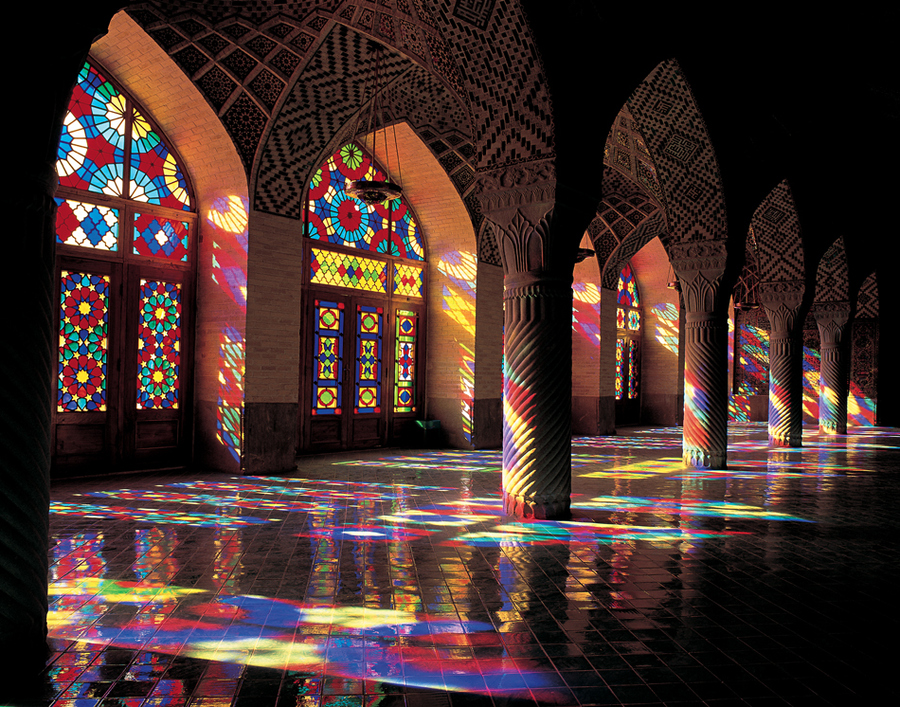 * persiaport.com